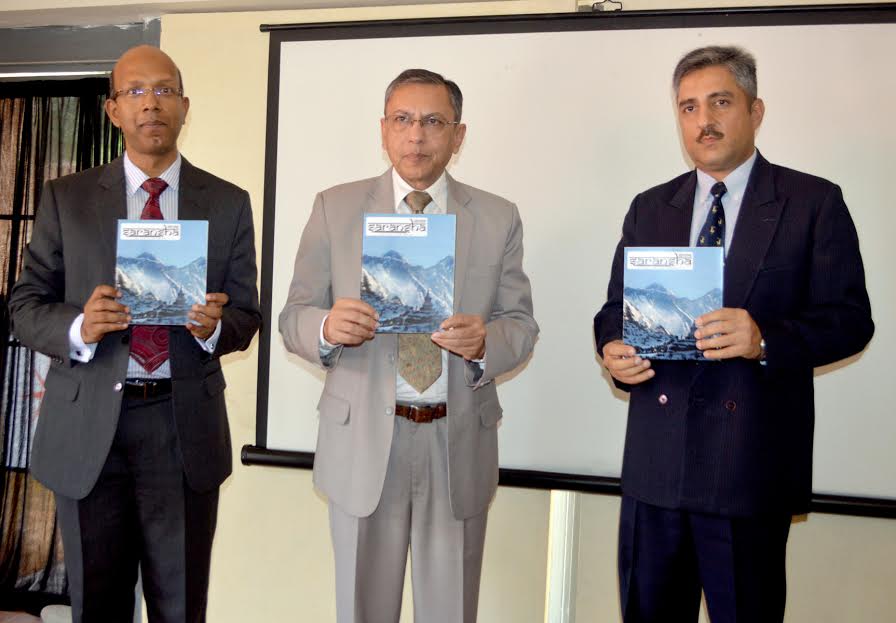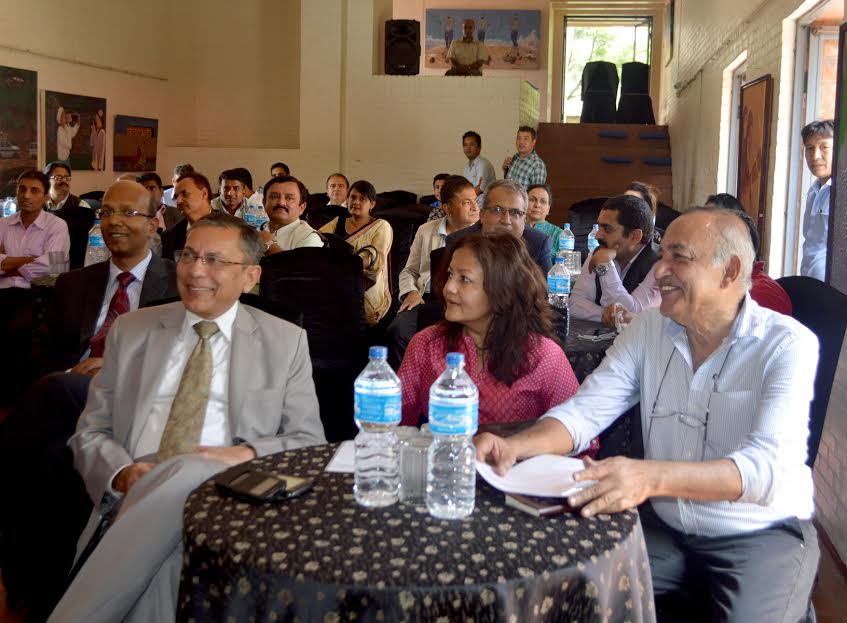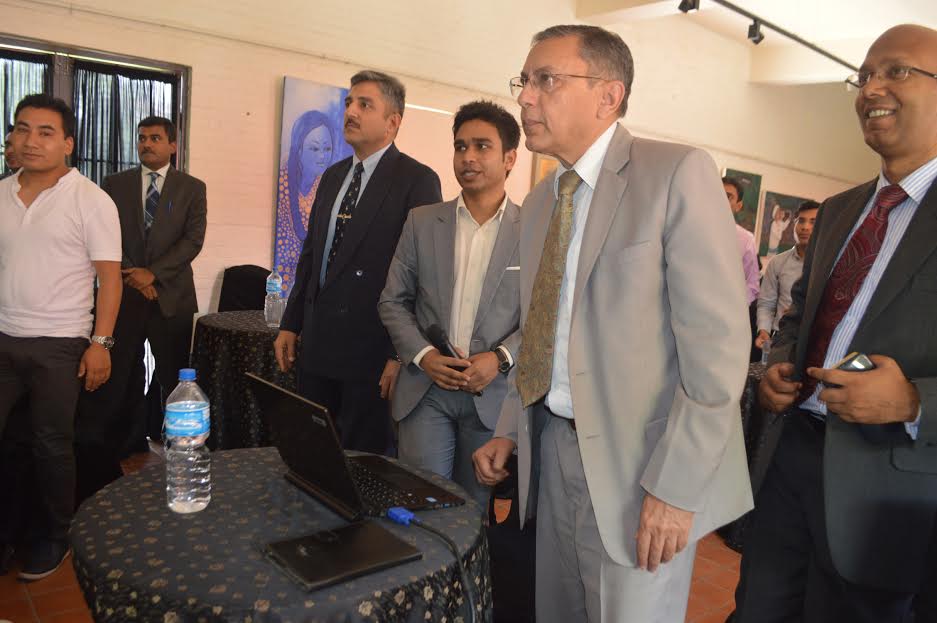 In a Programme organized at Taragaon Museum, Kathmandu on 5th August, 2016, the Embassy of India launched a website for its B. P. Koirala India-Nepal Foundation and an Information Journal 'Saransha'. The Ambassador of India to Nepal, Shri Ranjit Rae, launched the B. P. Koirala Foundation's official website 'www.bpkf.org.np'.The website is a platform to disseminate information about the Foundation as well as about the various programmes undertaken.
2. The Ambassador also launched the Embassy's first issue of Information Journal 'Saransha'. A bi-monthly bulletin, 'Saransha' is a compilation of activities undertaken by different wings of Indian Embassy. In his address, the Ambassador spoke about the content of the 'Saransha' journal and its utility to disseminate information on the activities of the Indian Embassy in Nepal.He also laid stress on how BPKF Foundation has helped in promotion of cultural ties between India and Nepal.
3. Speaking at the programme, the Secretary of BPKF, Ms. Ruby Jaspreet Sharma announced the launch of two new upcoming programmes, namely, 'Kidmandu' and 'Heritage Walk' to be held through the Foundation.