B P Koirala India-Nepal Foundation was established in December 1991. The BPKF was instituted by the two governments through a Memorandum of Understanding signed during the visit of Late Shri Girija Prasad Koirala, the then Prime Minister of Nepal to India.
Based on the vision of Shri Bishweshwar Prasad Koirala, who was the symbol of Nepali renaissance, the Foundation aims at promoting cultural linkages between India and Nepal by fostering art, literature, intellectual discourse and a host of multi-dimensional aspects pertaining to the culture and livelihood of both nations.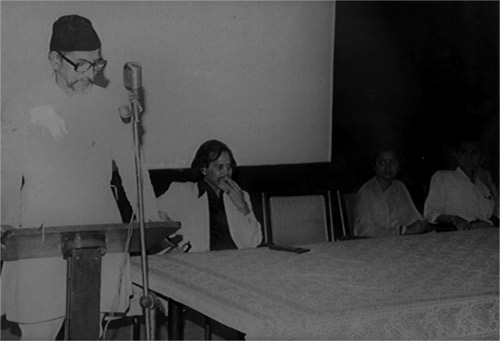 Over the years, the Foundation has undertaken a host of activities in the fields of poetry, cinema, music, research projects, seminars and academic exchanges. BPKF has sponsored research on women-specific projects like sericulture development or basket-making skills, aiming at not only preserving traditional Nepali skills, but also bringing about women empowerment through the process. BPKF has invited literary figures, film makers, eminent artists and craftsmen from India to hold workshops in Nepal. It has also provided a platform to various Nepalese social activists to undertake their cause.
Reach of the Foundation has been all over Nepal. The foundation has organized Cultural Nagari Programmes in places like Jomsom in North to Biratnagar in south. BPKF aims at promoting the local skills and traditions peculiar to a particular district while also generating awareness for the same.
This year, BPKF plans to have 1-week programme to mark its 25th Anniversary in December 2016. As part of the celebration, the Foundation would be holding a series of events ranging from intellectual discourses to photography exhibitions to promoting local arts skill.
Any individuals/entities/institutions interested to undertake activities aimed at promotion of cultural linkages between India and Nepal, may submit proposal for the foundation's support by email to bpkf@eoiktm.org or at the following address.
Secretary, BPKF
Embassy of India
336, Kapurdhara Marg
Kathmandu, Nepal
P.O. Box No 292
Tel: +977-1-4413174