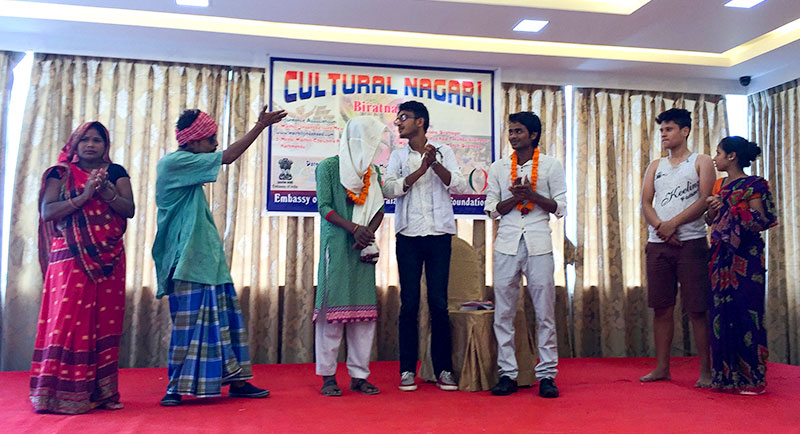 Embassy of India in Kathmandu and B.P Koirala India- Nepal Foundation organized a 'Cultural Nagari' program on Friday, 27th May 2016 at Hotel Harrison Palace, Biratnagar.
'Cultural Nagari' program was designed to foster the native culture of the sub-metropolitan city of Biratnagar and the adjoining areas. The program comprised of performances by local cultural organizations. Performances included singing, dancing, drama performance and poetry recitation in Nepali, Maithili, Santhali and Rajbanshi languages, mirroring their respective cultures. Bhanu Kala Kendra of Biratnagar gave performances on local dance forms of Nepal including Maithili, Rajbansi and Santhali. Theatre group, Birat Maithil Natya Parishad put up an enthralling comedy with a social message against dowry and caste discrimination. Musical performances were given by renowned singers Shri Rama Mandal and Shri Birendra Jha.
The program was attended by more than 100 persons, including local media persons and cultural personalities of Biratnagar.